ACC Support is a Group under the management of the Association for Multiple Endocrine Neoplasia Disorders (AMEND), a Charitable Incorporated Organisation in England & Wales (no. 1153890).  AMEND is accountable to all its members and is overseen by a Board of Trustees.
Board of Trustees of AMEND (as at 29th November, 2021)
Mr Barney Harrison, MBBS, MS, FRCS Eng, FRCS Edinburgh (Consultant Endocrine Surgeon – retired)
Past President BAETS (Chair)Barney retired in 2015 as Consultant Endocrine Surgeon at the Royal Hallamshire Hospital and Honorary Senior Lecturer at the University of Sheffield. He is past Secretary and past President of the British Association of Endocrine & Thyroid Surgeons, and is currently a member of the Council and Membership Committee of the International Association of Endocrine Surgeons.
Mrs Catherine Hamilton-Woodthorpe, BSc, FCA, BFP
Catherine is a chartered accountant and business finance professional who also runs her own small business. She's particularly strong on company finance/accounting issues and advises businesses on all their compliance and end of year requirements.  Catherine is a god-send when it comes to preparation of our Annual Accounts, and has helped modernise and digitise AMEND's accounting systems.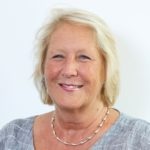 Mrs Gill Masters
Gill became a Trustee of AMEND shortly after beginning her volunteer work for the charity following her own diagnosis of MEN1.  She also volunteers as a Regional Peer Support Volunteer for AMEND and is always happy to offer help to those newly diagnosed with MEN1.  In addition, Gill loves attending medical conferences to represent AMEND and network with the amazing health professionals that we all rely on so much.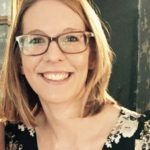 Mrs Laura Jones
Laura has MEN1 and was diagnosed first with insulinomas of the pancreas.  Multiple surgeries later, she is now a wife and mum to two gorgeous boys.
Mr Robert (Bob) Millinship (co-opted)
Bob was diagnosed with ACC in 2021 after treatment for metastatic melanoma.  He has a technical and business background, and also spent six years of working as a Non-Executive Director at the Royal Orthopaedic Hospital in Birmingham.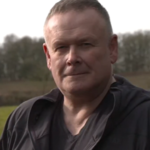 Mr Andy Price
Andy is an Education and Training Officer at West Midlands Ambulance Service NHS Foundation Trust and has a genetic phaeo/para syndromes (SDHB). After finding AMEND's information resources invaluable after his diagnosis, he volunteered to become a Trustee to commit to supporting the ongoing work of AMEND and in raising awareness of [endocrine] disorders to the public and personally in his work as an educator in the Ambulance Service.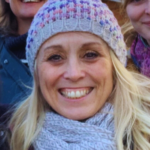 Mrs Karen Williams
Karen was diagnosed with SDHC in 2017.  She is a very empathic and creative person with extensive administrative experience, gained in a variety of roles since commencing work in 1980, and following study and training through a college-based Senior Secretarial/PA course in the late 1970s. All of these roles involved team work to achieve common goals and deadlines.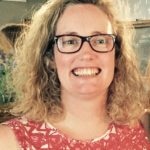 Mrs Louise Breen, CNS
Louise is an Advanced Nurse Practitioner in the Endocrine, Diabetes & Endocrine Department of St Thomas' Hospital in London.  Due to her commitment to excellence in patient care, she received the Nightingale Nursing Award on International Nurses' Day in 2018.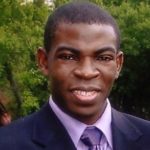 Dr John Ayuk
John Ayuk is a Consultant Endocrinologist at University Hospitals Birmingham NHS Foundation Trust and Honorary Senior Lecturer at the University of Birmingham. His clinical and research interests include the pathogenesis, management and outcome of endocrine tumours. He is the Chair of the UK Acromegaly Register Steering Committee and past Chair of the United Kingdom and Ireland Neuroendocrine Tumour Society Programme Organising Committee.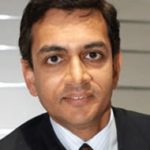 Professor Karim Meeran
Professor Karim Meeran did his undergraduate and postgraduate training in London, and then proceeded to an academic career at Imperial College. He is a Fellow both of the Royal College of Physicians and the Royal College of Pathologists. He is the Training Programme Director for Metabolic Medicine and Endocrinology in London. He has an active research programme looking both at patients with clinical problems resulting from neuroendocrine tumours as well as those with pituitary disease, and has an interest in multidisciplinary working.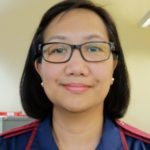 Mrs Miriam Asia, CNS
Miriam Asia is a Senior Clinical Nurse Specialist working at University Hospitals Birmingham NHS Foundation Trust and one of the senior members of the biggest endocrine nursing team in the UK.  She graduated with a Baccalaureate Degree in Nursing in 1992 and Master's Degree in Nursing (Major in Adult Nursing) in 1996 at St. Paul University (Philippines). She's a non-medical prescriber and recently completed her Master's Module in Endocrinology at Oxford Brookes University.
Interested in Becoming a Trustee?