ACC Support is a Group under the management of the Association for Multiple Endocrine Neoplasia Disorders (AMEND), a Charitable Incorporated Organisation in England & Wales (no. 1153890).  AMEND is accountable to all its members and is overseen by a Board of Trustees.
Board of Trustees of AMEND (as at October 2023)

Mrs Gill Masters (Chairperson)
Gill became a Trustee of AMEND shortly after beginning her volunteer work for the charity following her own diagnosis of MEN1.  She also volunteers as a Regional Peer Support Volunteer for AMEND and is always happy to offer help to those newly diagnosed with MEN1.  In addition, Gill loves attending medical conferences to represent AMEND and network with the amazing health professionals that we all rely on so much.
Mrs Catherine Hamilton-Woodthorpe, BSc, FCA, BFP (Treasurer)
Catherine is a chartered accountant and business finance professional who also runs her own small business. She's particularly strong on company finance/accounting issues and advises businesses on all their compliance and end of year requirements.  Catherine is a god-send when it comes to preparation of our Annual Accounts, and has helped modernise and digitise AMEND's accounting systems.
Mr Robert (Bob) Millinship
Bob was diagnosed with ACC in 2021 after treatment for metastatic melanoma.  He has a technical and business background, and also spent six years of working as a Non-Executive Director at the Royal Orthopaedic Hospital in Birmingham.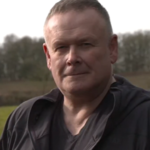 Mr Andy Price
Andy is an Education and Training Officer at West Midlands Ambulance Service NHS Foundation Trust and has a genetic phaeo/para syndromes (SDHB). After finding AMEND's information resources invaluable after his diagnosis, he volunteered to become a Trustee to commit to supporting the ongoing work of AMEND and in raising awareness of [endocrine] disorders to the public and personally in his work as an educator in the Ambulance Service.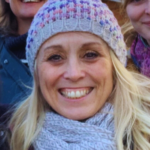 Mrs Karen Williams
Karen was diagnosed with SDHC in 2017.  She is a very empathic and creative person with extensive administrative experience, gained in a variety of roles since commencing work in 1980, and following study and training through a college-based Senior Secretarial/PA course in the late 1970s. All of these roles involved team work to achieve common goals and deadlines.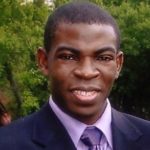 Dr John Ayuk
John Ayuk is a Consultant Endocrinologist at University Hospitals Birmingham NHS Foundation Trust and Honorary Senior Lecturer at the University of Birmingham. His clinical and research interests include the pathogenesis, management and outcome of endocrine tumours. He is the Chair of the UK Acromegaly Register Steering Committee and past Chair of the United Kingdom and Ireland Neuroendocrine Tumour Society Programme Organising Committee.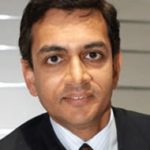 Professor Karim Meeran, MD, MBBS
Professor Meeran qualified from the Royal Free Hospital in 1988 and trained in Endocrinology at Hammersmith Hospital and St Bartholomew's Hospital. He is Professor of Endocrinology, Deputy Director of Medical Education and Lead Clinician for Endocrinology. He has an international reputation for the treatment of endocrine disease and has published extensively in this field.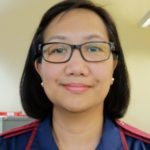 Mrs Miriam Asia, CNS
Miriam Asia is a Senior Clinical Nurse Specialist working at University Hospitals Birmingham NHS Foundation Trust and one of the senior members of the biggest endocrine nursing team in the UK.  She graduated with a Baccalaureate Degree in Nursing in 1992 and Master's Degree in Nursing (Major in Adult Nursing) in 1996 at St. Paul University (Philippines). She's a non-medical prescriber and recently completed her Master's Module in Endocrinology at Oxford Brookes University.
Mr Graeme Cohen
Graeme's interest in supporting AMEND as a Trustee comes from a close connection to one of the related rare diseases, combined with his commercial/ entrepreneurial background. I have worked in business consulting and as a director of a SME for a considerable time, helping a wide range of client organisations identify and engage with strategic, customer and people issues. At the same time, I have had shared director responsibility for governance, financing, planning, hiring and operational delivery across a portfolio of small businesses.
Miss Sarah Norman
Sarah was diagnosed with MEN1 at the age of 10 when her late dad became seriously ill with the disease. In 2021, Sarah became AMEND's Youth Leader volunteer for the AMEND young person's WhatsApp support groups (13-17yrs and 18-30yrs).  More recently, Sarah became our Youth Trustee and is keen to learn and discover as much as she can so that she will be able to be a better support leader with more knowledge and experience with the charity.
Mr Shahab (Shad) Khan, MD, FRCS
Shad is a consultant endocrine surgeon based in Oxford University Hospital.  He is one of the highest volume parathyroid and adrenal surgeons in the UK carrying out over 200 parathyroid operations and 40 adrenal operations in 2022 in adults and children. As such his workload, as well as the Oxford tertiary referrals, means he works closely with the endocrinology teams looking after patients with MEN syndromes.  Shad is vocal and active on social media sites such as twitter to promote endocrine surgery and patient care.
Interested in Becoming a Trustee?